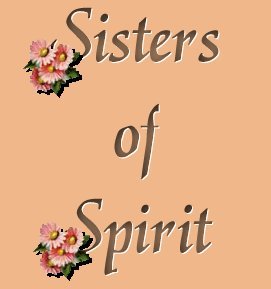 Always treat another the way
you would have them treat you.
Treat them the
way you would have your sister,
mother, or grandmother treated.
Temper any anger you may feel with kindnessand love.
Think before you speak.
Consider the feelings of another before
you are hurtful.
*~*~*
Learn to swallow your pride.
Saying I'm sorry
is one of the most important things we ever
learn how to do in life.
Be colorful but not colorblind.
Embrace the things that make you different,
and the things that make others different.
Enjoy the diversity of your surroundings
and learn from them.
Do not put up empty barriers because of differences
in opinion, religion, skin color, etc.
Some of the most valuable experiences and lessons
are shared with someone who is different from
you and your way of thinking.
Do not judge another too quickly
without understanding the trail they have walked.
Each and everyone of us lives life in a different way,
with different experiences
that have an impact on our lives.
The way we act, think, and interreact with others
are shaped and molded from these experiences.
Remember that pain is immeasurable.
While a young child is begging for a cookie,
a woman's husband is dying,
while a wife has just admitted to having an affair,
an 8th grader has just been told they are flunking
english.
At first glance these may seem to be totally unconnected,
but the pain these occurances create
in each of these lives is the same.
While one may be worse than the other
these people all hurting JUST THE SAME.
To all these people it feels as if the earth
is crashing down around them.
Remember this when a friend is in pain,
while something worse may have happened
or is happening to you,
pain affects people in different ways.
Put your heart into helping where you can
and above all,
do not do anything to increase
the pain of another person.
Remember that angry and hurtful thoughts
drain the Spirit.
They are not worth the loss of energy.
Most sadness is self created as is happiness.
Try to create happiness and banish sadness.
The power to do so is within all of us.
Practice the power of kindness.